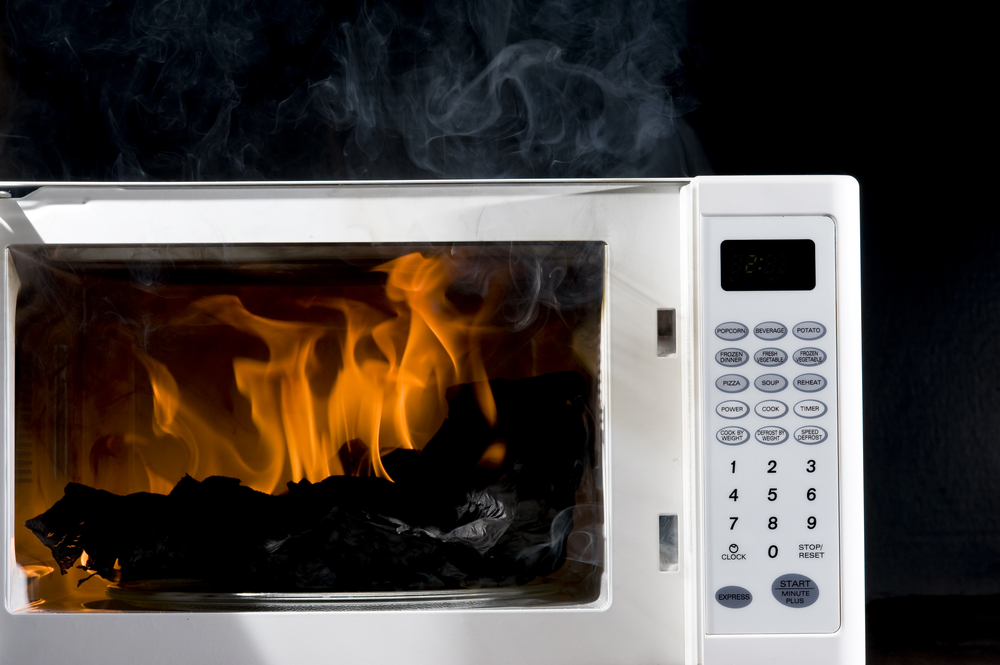 What would we ever do without microwave ovens? These convenient cookers have become such an integral part of our daily lives, which makes it easy to overlook the risks. If not properly maintained or used, they can be just as dangerous as traditional gas or electric ovens. A potential hidden hazard is the leakage of microwaves from the unit. Make sure you regularly inspect the seals typically found along the door's perimeter to ensure the unit properly seals when the door is closed. Use an FDA-approved microwave oven testing device to identify potential leaks. Keep your kitchen and family safe by brushing up on these microwave safety tips below.
Safety First!
Never stand in front of the microwave when it is in use.
Never operate an empty microwave.
Inspect your microwave door closes properly and shows no signs of damage.
Be sure to clean the door, seals and inside the oven on a regular basis.
Never put metal cookware or utensils inside the microwave as arcing will occur.
Never operate a unit with a door that is bent, warped, or otherwise damaged in a way that prevents it from closing firmly.
Keep the inside of the oven, the door, and all seals clean and free of debris.
More than Just Metal
Microwaves and metal don't mix, which is why you would never dream of putting pots, pans or utensils in the microwave. However, a few less obvious things would be twist ties, aluminum foil, stainless steel travel mugs, plates with metallic trim, or even those restaurant take-out boxes with metal handles. Any amount of metal can create a fire hazard for your home. Here is a list of other potentially perilous items to never put in your microwave.
Plastic storage containers (that are not designated microwave safe)
Styrofoam containers
One-time use plastic food containers (such as yogurt or sour cream containers)
Plastic bags (will emit toxic fumes)
Plastic wrap
Brown paper grocery or lunch bags
Grapes will explode
Raisins (will smoke and give off plasma)
Dried hot peppers (release chemicals that can sting your eyes)
Eggs in the shell (may explode)
Did You Know?
It is possible to overheat liquids beyond the boiling point…without the appearance of boiling at all. This is known as superheating. Superheated liquids can erupt out of the cup or container when disturbed and cause serious burn injuries.