We pride ourselves in providing a vast array of cabinetry to suit a variety of preferences and budgets.
At Kitchenland, Inc. our success is founded upon our industry expertise, customer service and the ability to offer our valued customers a cabinet design solution with their exact expectations in mind. We pride ourselves in providing a vast array of cabinetry to suit variety of preferences and budgets. Below is a summary of our expansive product line. However, feel free to call or visit and receive detailed information pertaining to each brand or series.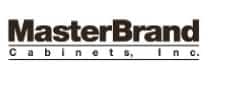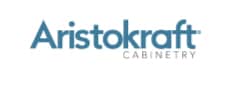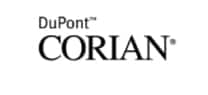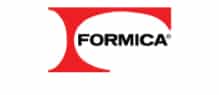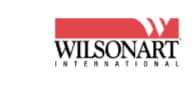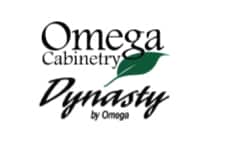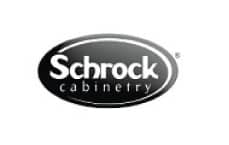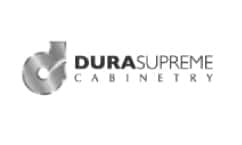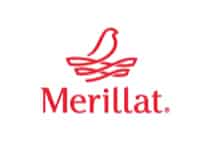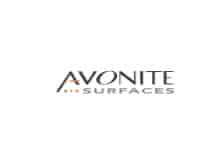 CABINETRY
MasterBrand Cabinets
MasterBrand makes selecting kitchen cabinets understandable and easy. With our help, you won't just pick options; you'll make thoughtful choices, and understand why your selections will work for your life. Offering such widely popular brands as Aristokraft, Kitchen Craft, Omega, Dynasty by Omega and Schrock, every homeowner is sure to find the cabinet design of their dreams!
Aristokraft Cabinetry
When you choose Aristokraft Cabinetry, you will experience our unique customer promise on what matters the most, which is the highest quality cabinetry at an affordable price with reliable, on–time delivery. Serving as a leader in the cabinet industry, Aristokraft boasts over 50 years of quality workmanship, exemplary customer service, as well as the Good Housekeeping Seal. A five-year warranty on all workmanship or manufacturing defects, complemented by a lifetime warranty on drawer, drawer guides and hinges, affords you the peace of mind deserved when investing in your home. Whether you seek the majestic appeal of cherry; the country comfort of rustic birch; or the crisp, stylish look of laminate, Aristokraft offers a cabinet style specifically tailored to your design preference. Additional wood types available are maple, birch, oak, hickory or thermofoils. If you are seeking quality, affordability and a brand name you can trust, then you will find it in Aristokraft Cabinetry. Visit Aristokraft's Product Gallery to learn more.
Kitchen Craft Cabinetry
Kitchen Craft Cabinetry combines both its rich history and its fashion-forward approach to create beautiful kitchen and bathroom cabinets in a variety of options suited for every budget. Kitchen Craft offers seven unique lines of modular, semi-custom and custom cabinetry design solutions. Each carefully-crafted cabinet undergoes a 14-step finishing process, known as "Craft Guard", in order to ensure a durable and beautiful finish. Kitchen Craft has been making cabinetry for approximately 30 years and stands behind their product by extending a 10-year warranty to the original consumer. Visit Kitchen Craft's Product Gallery to learn more.
Omega Cabinetry & Dynasty by Omega Cabinets
Omega Cabinetry and Dynasty by Omega offer you the variety, affordability and reliability you deserve. With over 80 door styles to choose from, you are certain to find the design of your dreams. Hailing as the 6th largest cabinet manufacturer in the U.S., the Omega brand is backed by a lifetime warranty ensuring you receive a dependable product line of semi-custom and full-custom cabinetry. Visit Omega Cabinetry's Product Gallery or Dynasty by Omega's Product Gallery to learn more.
Schrock Cabinetry
Schrock Cabinetry offers an endless array of options for kitchen cabinets to add warmth, organization, and individuality throughout today's homes. Demonstrating over 50 years of handcrafted excellence, Schrock Cabinetry offers outstanding quality, dependable delivery and superior service. Visit Schrock's Product Gallery to learn more.
Dura Supreme
Excellence in Handcrafted Cabinetry
There are countless cabinet brands available, so why would we choose Dura Supreme as a featured style? Simply put, Dura Supreme offers design, style and functionality. Their product line consists of a wide-array of unique cabinet and door designs made of the highest quality natural furniture-grade woods in various beautiful finishes. Dura Supreme also provides you the flexibility of semi-custom and full custom designs tailored to your style preference and budget. Dura Supreme takes great pride in ensuring your cabinetry exceeds all of your expectations and backs this with a Limited Lifetime Warranty.
Dura Supreme Designer Series: If you are seeking the highest-end, custom-crafted cabinetry, then the Designer Series is your choice. Boasting unique features such as curved and decorative glass, the Designer Series is sure to create a spectacular, one-of-a-kind room. This series is completely customizable to your wood preferences, including northern red oak, hard maple, cherry, northern knotty white pine, knotty adler and hickory. High-pressure laminates or thermofoils are also offered in this series.
Dura Supreme Alectra Series: The Alectra Series offers a variety of custom-built cabinet designs enough to make any room simply breathtaking. Select a style that best complements your way of life, such as northern red oak, hard maple, cherry, northern knotty white pine, knotty adler or hickory. Seeking a sleeker, cleaner look? Then feel free to choose a high-pressure laminate in an assortment of colors or thermofoil.
Dura Supreme Crestwood Series: Looking to create a uniquely beautiful room at a uniquely reasonable price? The Crestwood Series offers you a cost-sensitive cabinet solution without sacrificing the quality you deserve. This series allows you to semi-customize your cabinetry with a variety of fine woods, such as northern red oak, cherry, hard maple, northern knotty white pine, knotty adler and hickory. Thermofoil is also an option in the Crestwood Series.
Merillat Brands
Widely-recognized within the cabinet industry, Merillat produces a variety of stock and semi-custom cabinet brands, including Classic, Master Piece and Essentials. Drawing off the resources of numerous manufacturers throughout the country, Merillat brands can oftentimes complete and deliver your order within two week, depending upon your chosen cabinet system.