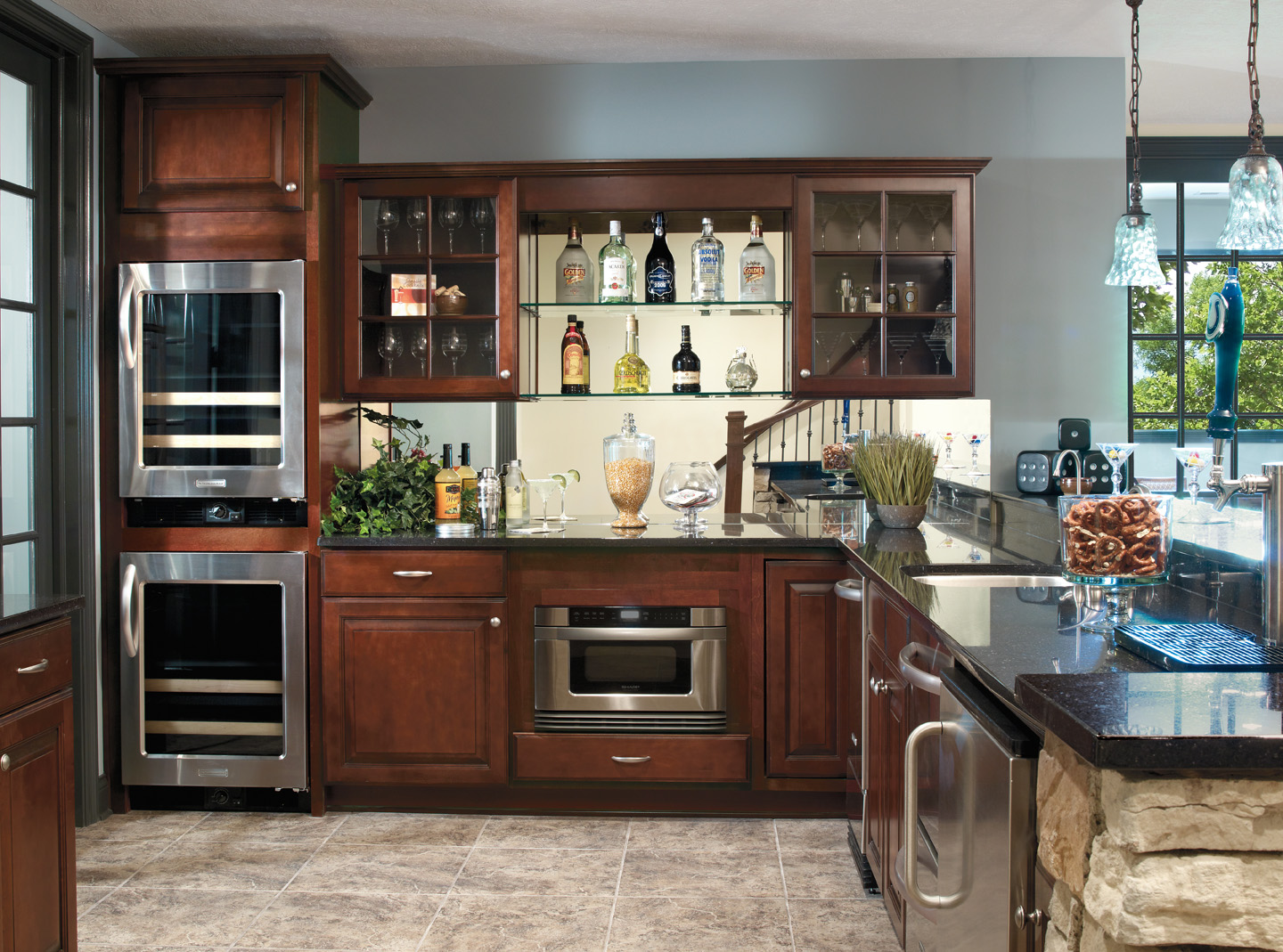 If you are in the market for new cabinetry, you've more than likely come across manufacturers' products bearing a blue and white seal indicating "KCMA Certification." That sounds impressive, but what exactly does that mean to you? KCMA stands for the Kitchen Cabinet Manufacturer's Association; a trade organization dedicated to supporting the cabinet industry, as well as associated suppliers. Cabinets certified by the KCMA mean even more!
KCMA Certification means the cabinets have undergone a battery of tests designed to simulate years of typical household use. The results are measured against industry standards established by the American National Standards Institute (ANSI) and the KCMA. The tests are performed by an independent, third-party, laboratory to ensure the products quality, durability and functionality over time. Test samples are selected during an unannounced visit to the manufacturing plant and run through extensive testing procedures, including:
Five structural tests to measure the cabinets overall structural integrity
Two drawer tests to ensure proper functionality over time
Two door operation tests to measure durability
Four finish tests to measure ability to withstand exposure to heat, cold, food stains, as well as a detergent and water solutions
Obtaining KCMA certification is a voluntary program, therefore cabinet manufacturers who do not bear the "blue and white seal" may not be an indication the products are inferior. However, for homeowners seeking the utmost assurance in their investment, its best to choose cabinetry offered by those manufacturer's who have received KCMA certification, such as Aristokraft, Dura Supreme, Kitchencraft and Omega.